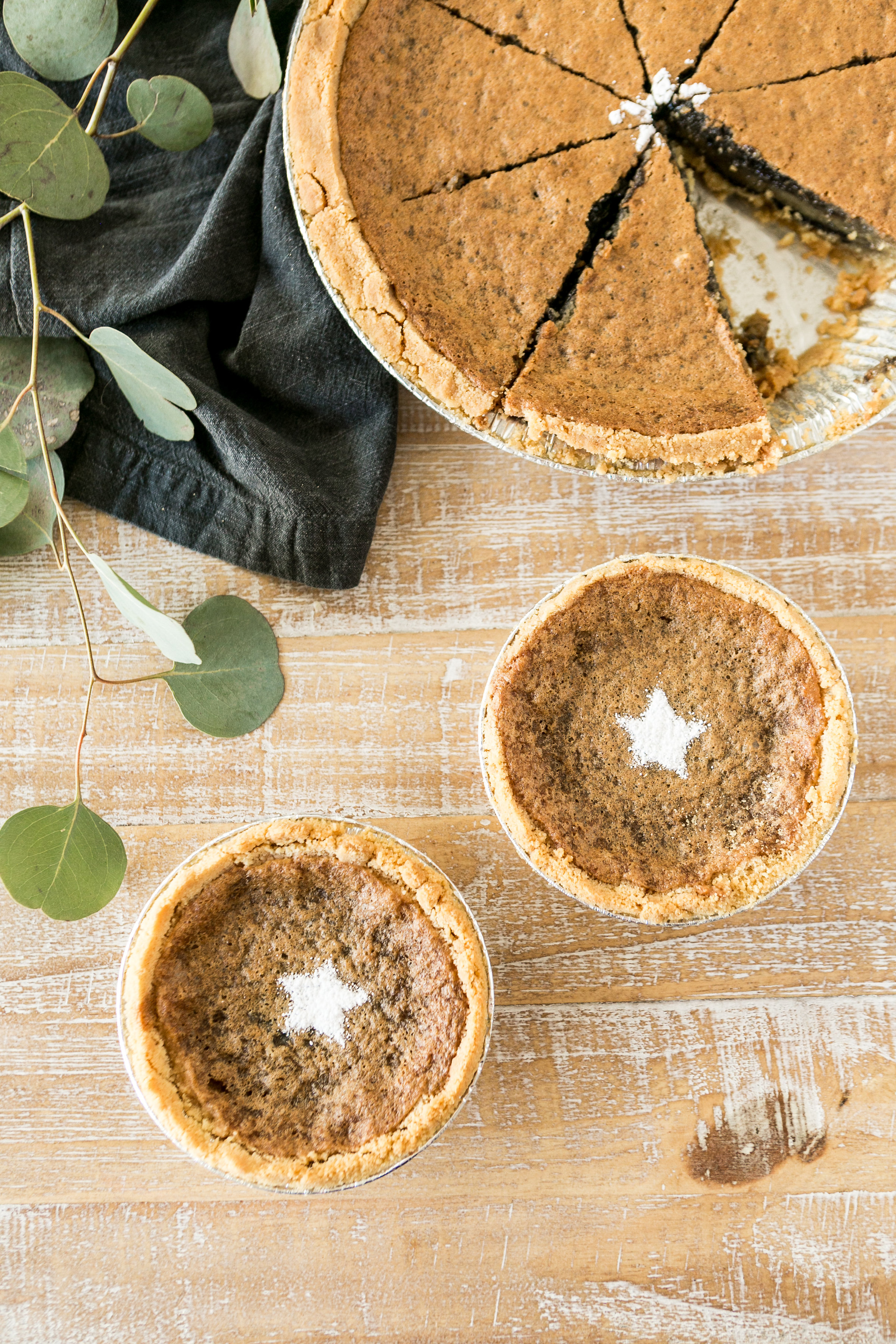 Caramel Chess Pie
We find inspiration everywhere! This delicious Winston-original is a traditional chess pie inspired by the Twix ® candy bar. A smooth filling of golden, caramel hints with a layer of dark chocolate ganache layer all in a homemade shortbread crust. Not too sweet, but sweet enough for pecan pie lovers.
How to Enjoy
Enjoy within 3-5 days Leftovers? Leave at room temperature (but some of our fans secretly enjoy it cold too!)
Shipping Details
Since we bake to order, please allow 2 days before your order will be shipped. Orders placed after 3 PST will be processed the next day. FedEx 2-day will not allow Saturday or Sunday delivery. Example, if you place an order Tuesday at 6p.m., you can have your pie delivered Friday if you choose overnight, or it will ship 2-Day on Friday and will arrive Monday. Order Sunday by 3 p.m. and we can ship Tuesday.